Selected works by la Bocca della Verità Gallery
Moderne Art Fair and La Bocca della Verità Gallery invite you to step in – or simply place your hand – into the apartment imagined by Jean-François Declercq.
In this appartement, the visitors discover through the selective eye of the gallery founder the creations of young designers and contemporary art scene.
Among the selected creations, are represented by the gallery designers such as Thibault Huguet, Arnaud Eubelen but also artists revealed for the first time such as Thomas Serruys, Marc Baroud, Mira Sohlen, Elise Peroi, Clément Brazille. All the pieces and works presented will be unique or in limited edition.
According to the Roman legend, if a liar places his hand inside the marble simulacrum's mouth it will be bitten. Without showing teeth, Jean François Declercq opened his own version of La Bocca in September, revealing his latest gallery project.
After successfully launching Atelier Jespers, in the modernist home of the eponymous sculptor and Area 42 located in Michel Polak's building for the 'Régie du Téléphone et du Télégraphe', Jean François Declercq, once again, gather the power of architecture with his eye for contemporary design.
Behind the intricate and whirling metal work of Maison van Dijck hides a postmodernism style house, built in 1989, by a young unknown architect: Michel Poulain.
When Jean François Declercq was called to take a look at this unusual building it smiled at him and the idea of a new gallery was born.
La Bocca della Verità ambitions to support young voices in the field of Design, by offering them, through the opportunity of presenting their work for the first time to the public in cycle of three exhibitions per year.
The ground- and upper floor of the gallery welcomes group and individual shows for young and autodidact designer's production with prices ranging from 500 to 15,000 euros.
The first floor is a project room, hosted by 'Stand Van Zaken', where they will select different curators, artists and architects to develop a "Cadavre exquis". A creative concept where artists work in a sequence on top of each other's work, without seeing or knowing the final result.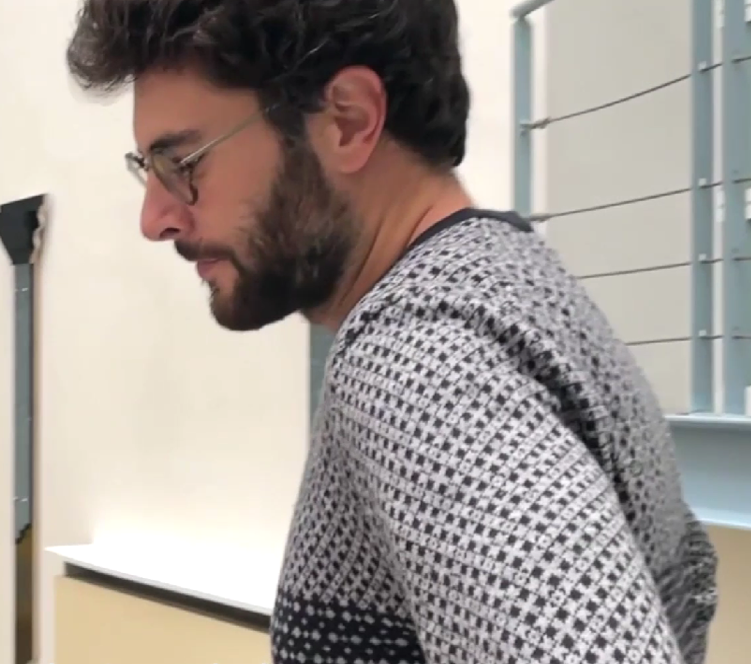 Thibault Huguet
Young designer from Roanne, Thibault Huguet's creations combine artisanal know-how and industrial design constraints.
Thibault Huguet was born in 1989 in Roanne in the Loire department (France). After training as an industrial designer at the National School of Art and Design in Saint Etienne, he worked for six years with renowned agencies such as Bruno Moinard Editions and the Moinard-Bétaille architecture agency.
In 2020, he created his studio. Today he works between Paris and Brussels, for different brands such as Cartier, Paco Rabanne, or Mydriaz Paris.
He also proposes his own creations made in collaboration with craftsmen. He draws his inspiration from various fields such as shipbuilding and aeronautics, and sometimes far from design such as archaeology. His creations combine artisanal know-how and industrial design constraints, which intermingle and enrich each other to create a singular production. He pays particular attention to the detail and design of his objects.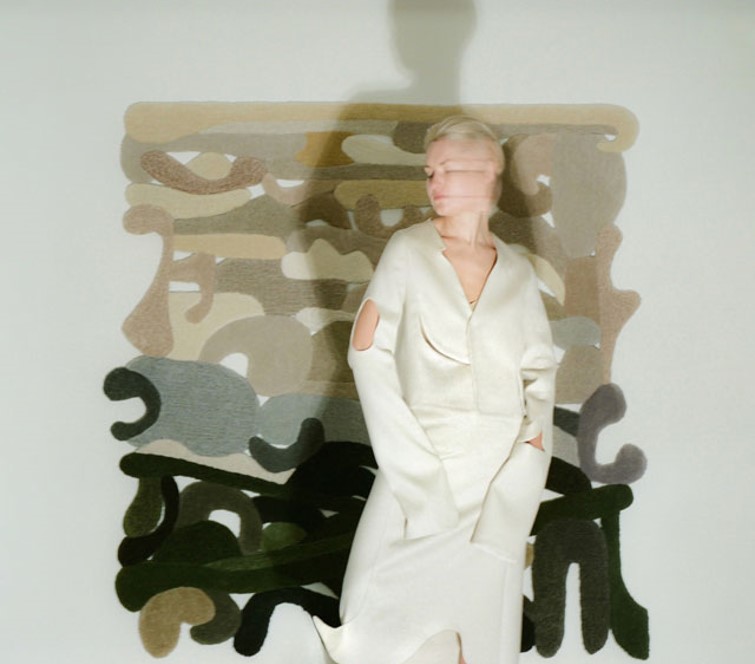 Mira Sohlén
Mira creates tapestries using a unique method of tile laying. Each tapestry is made from hand-tufted shapes in the finest wool (like mini carpets), which are then sewn together. Inspired by the study of improvised forms, she continues to explore the infinite play between positive and negative space.
Opus' story is inspired by her grandmother. Born deaf, Mira grew up communicating with her through sign language. Lacking the power of hearing, Mira's grandmother also lived her entire life without knowing music. However, Mira was always fascinated by the fact that she could always dance to the beat because she felt the music through the vibration of the sound.
Each tapestry is called Opus and is followed by its Roman chronological number in the order of its creation. Opus is a Latin word meaning a work, especially a piece of music by a composer. Furthermore, when Mira creates her tapestries, she never envisions the end result; her vision is her process. Throughout this process, similar to that of a music composer, she seeks to find patterns of beauty of form, harmony and expression of emotion. It is as if different forms are dancing and her goal is to capture the right moment when Opus becomes a visual and tactile form of music.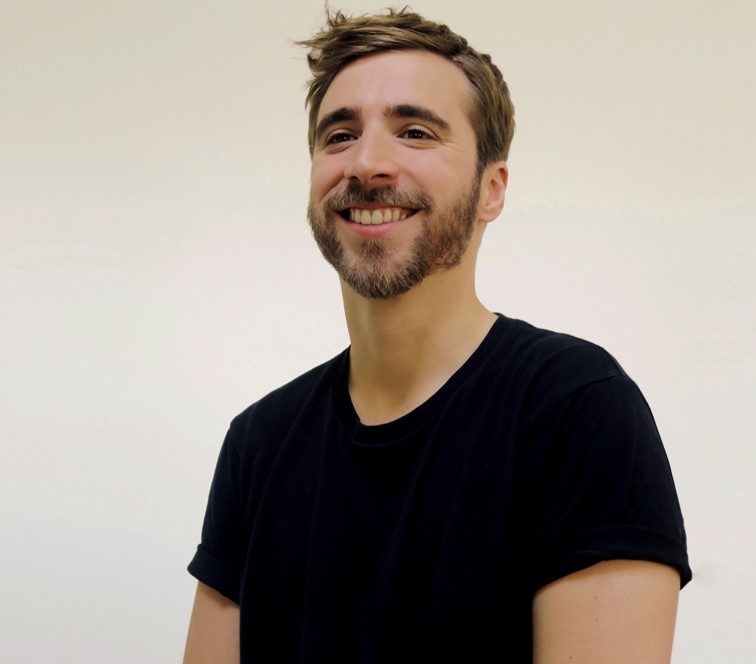 Helder Barbosa
Trained as a craftsman (école Boulle, 2014), Helder Barbosa is a designer who lives and works in Paris. Attracted by minimalist shapes, he creates furniture with soft and refined lines, sometimes rought or discontinuous. Attentive to the details of his creations, he uses different materials and their finishes to find the desired rhythm and aesthetic balance.
His background in craftsmanship has given him the tools to experiment and push the limits of his technical skills, opening up new creative possibilities. 
His pieces are made in his workshop where he handles the entire creative process, from design to manufacturing.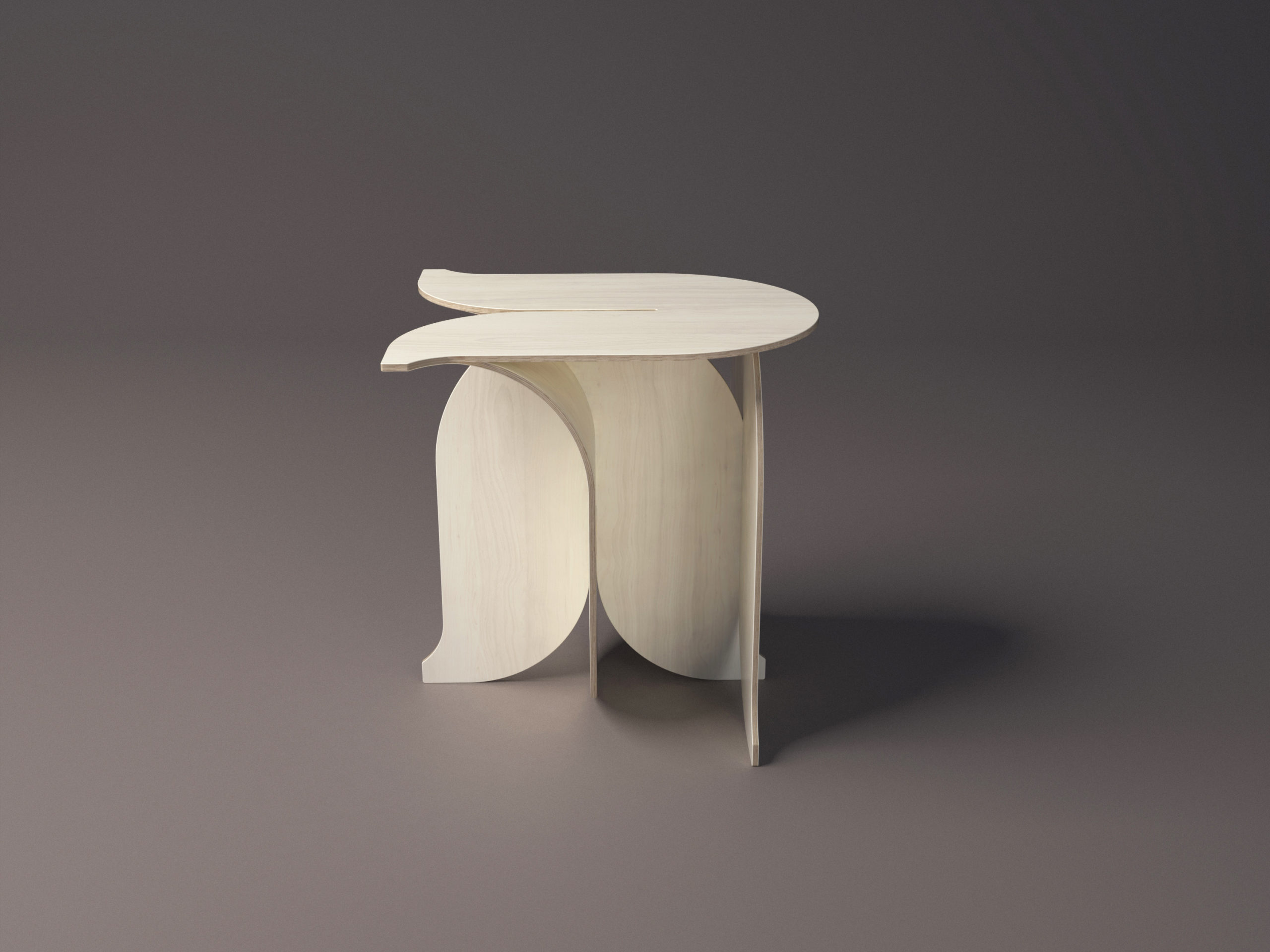 Thibault Huguet
STERN, pedestal table
50 x 45 x h 50 cm – ash plywood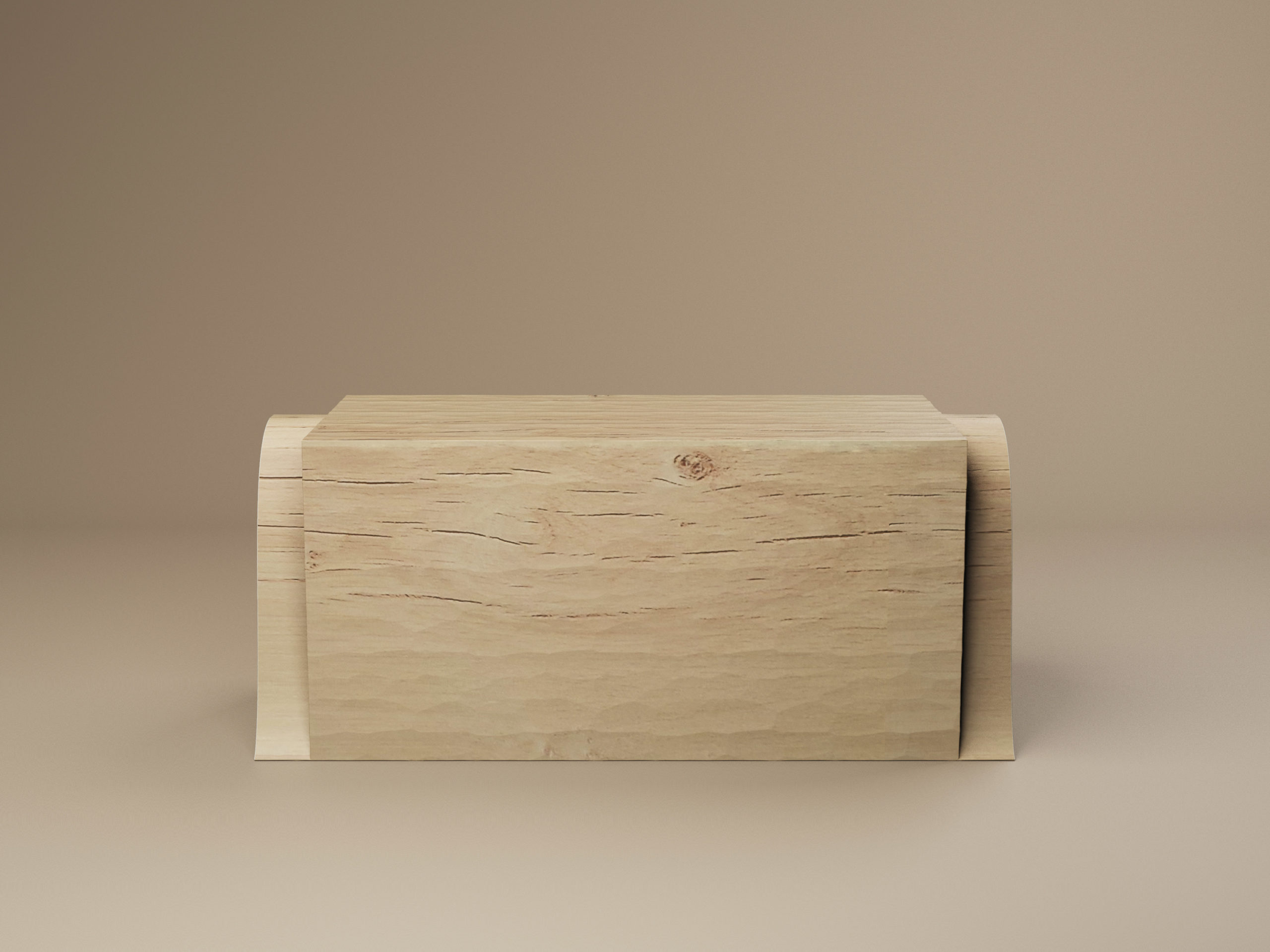 Thibault Huguet
EQUARRI, bench/coffee table
170 x 40 x h40 cm / 94 x 40 x h40 cm – solid oak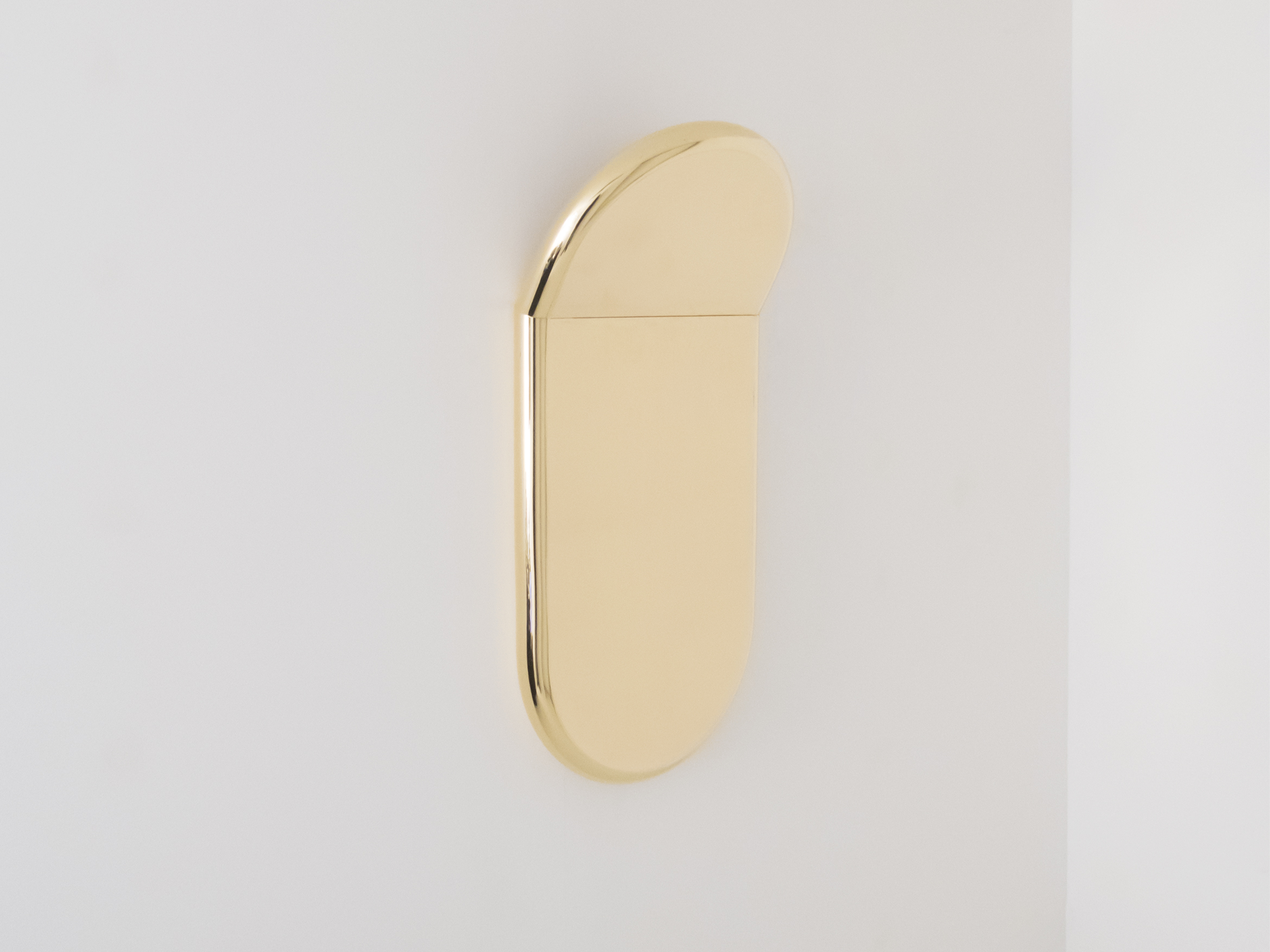 Helder Barbosa
LAMPE#1
Ø19 x h variable cm – aluminum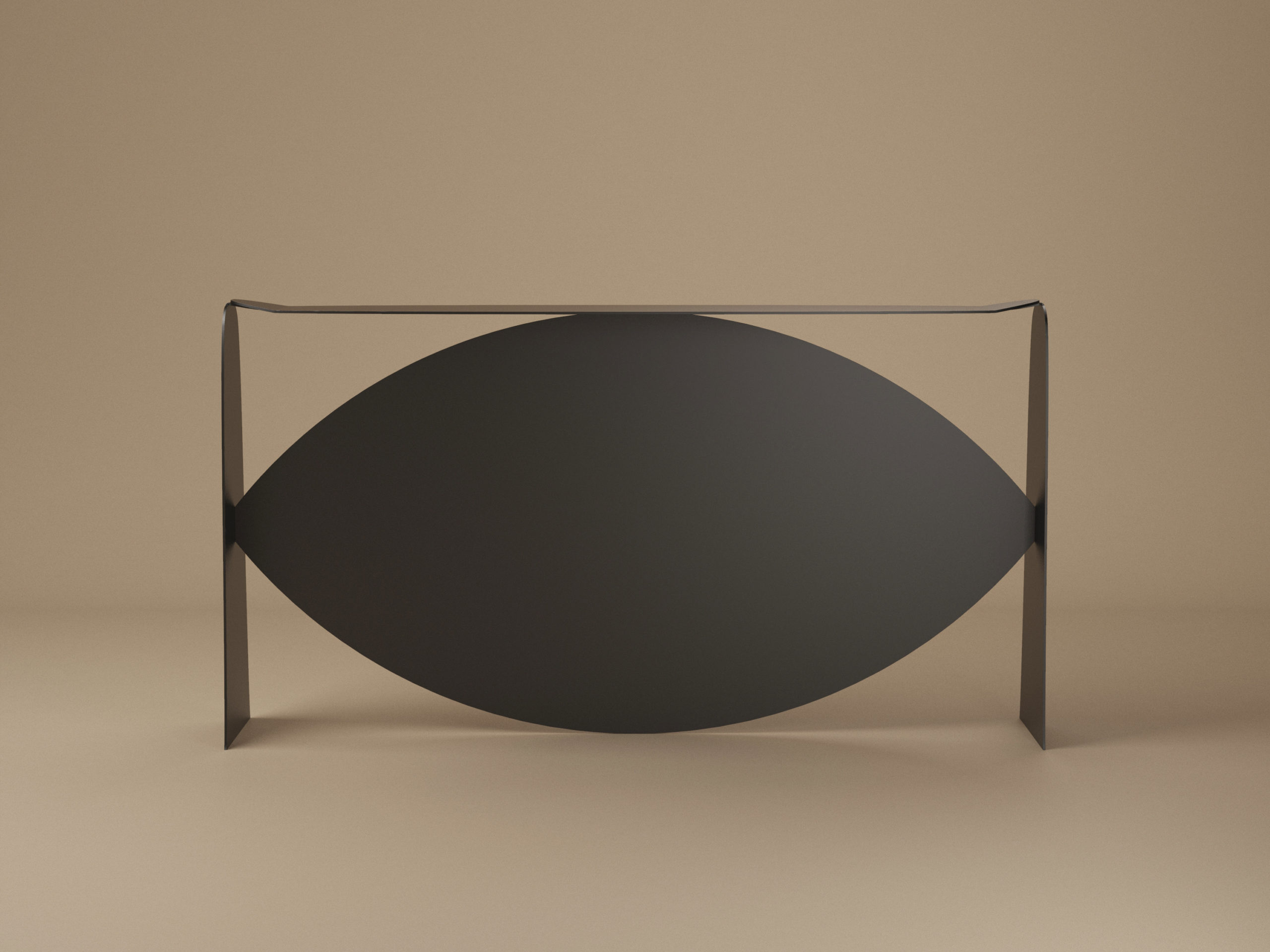 Thibault Huguet
PLANE, console
162 x 30 x h86 cm – lacquered aluminum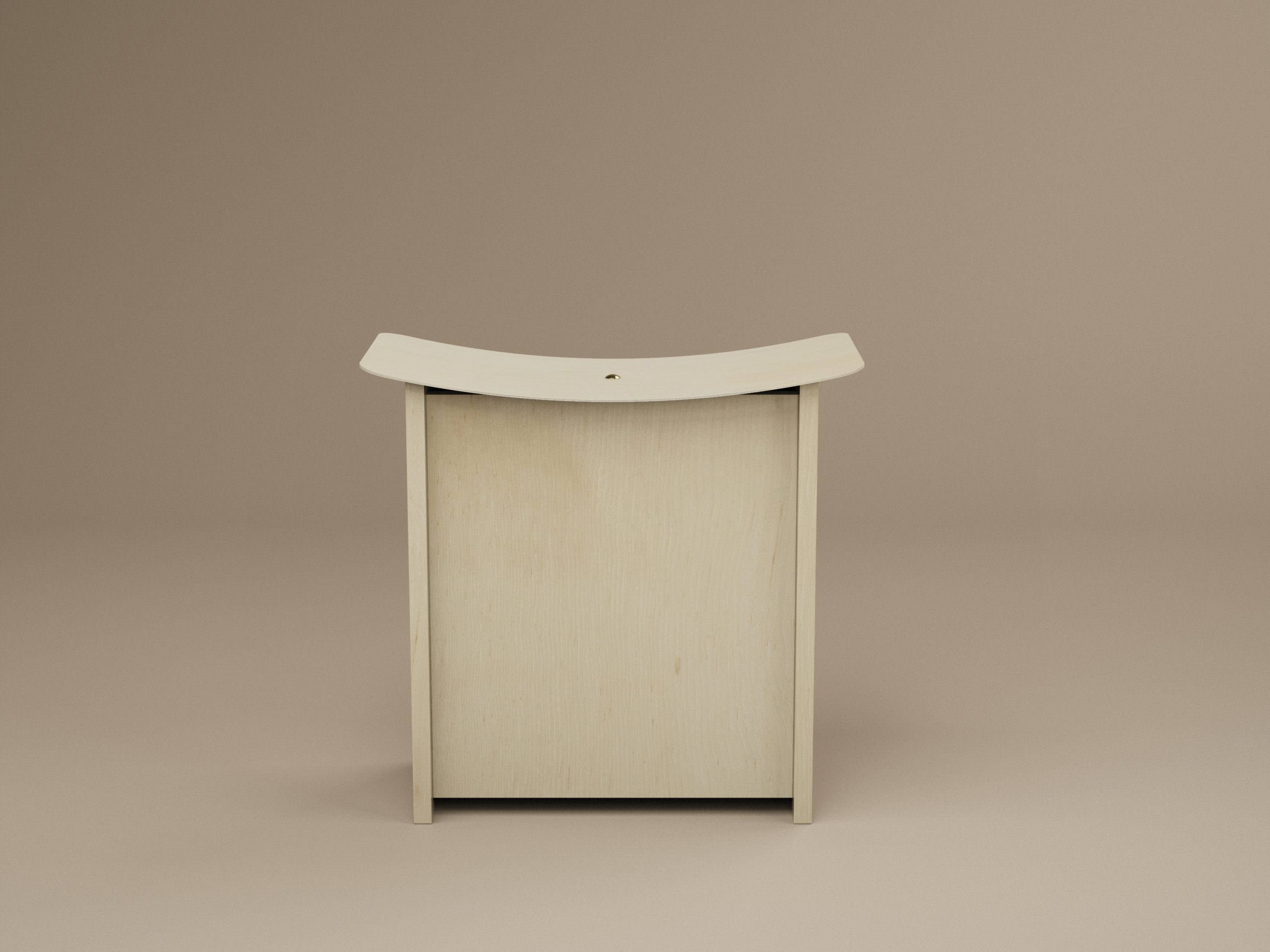 Thibault Huguet
STOOL #1
48 x 24 x h46 cm – sycamore, ash plywood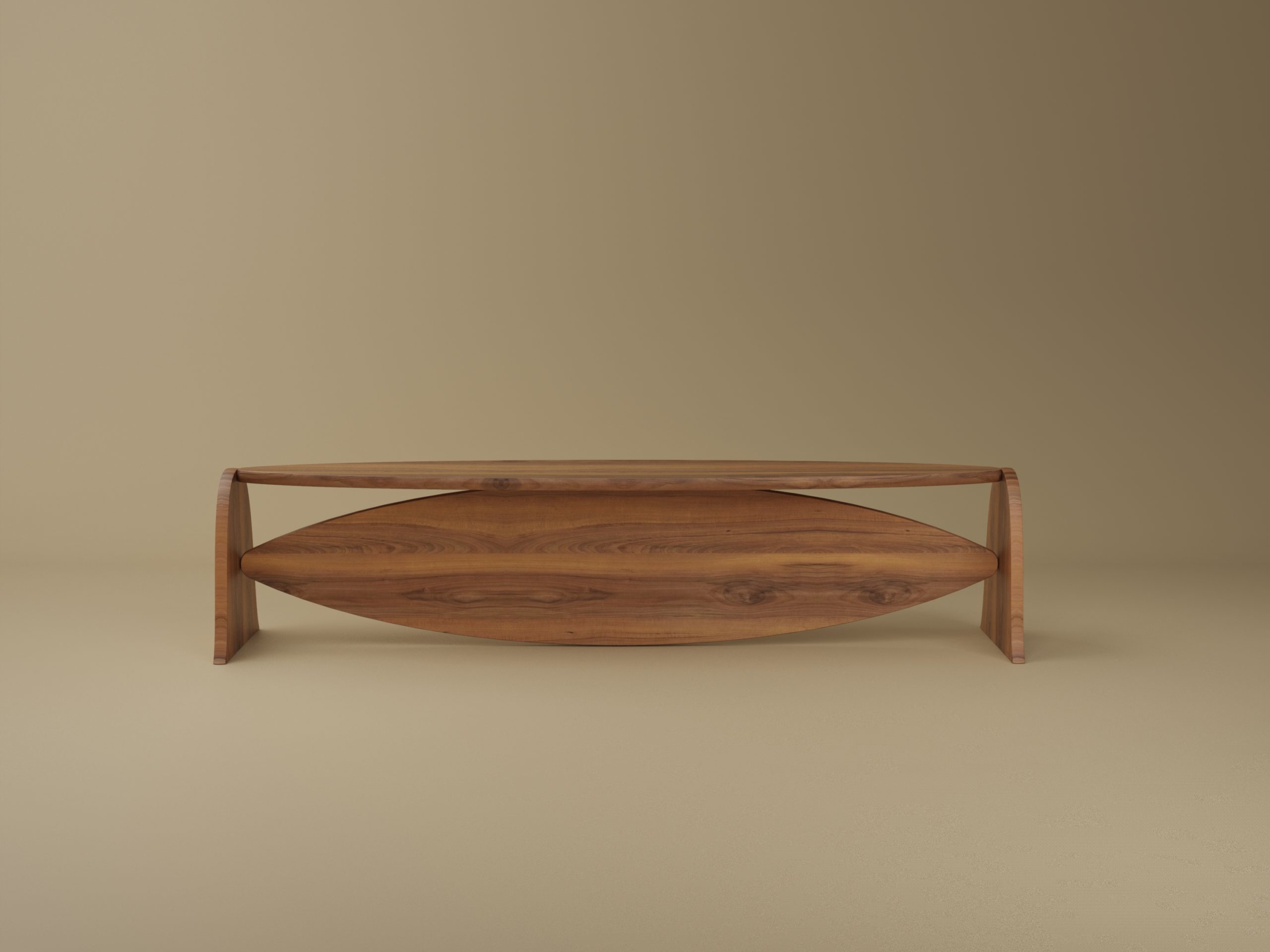 Thibault Huguet
ZEPPELIN, bench
196 x 40 x h45 cm – walnut
STERN
STERN is a range composed of two pieces of furniture made up of a coffee table and a low table. It is built on an idea of economy of means in order to obtain a simple construction. The coffee table and the low table are made of the same shape, which takes two different forms, either flat or curved. This design allows obtaining two different typologies.
EQUARRI
Wood squaring is a technique used by carpenters which involves turning a round trunk into a square beam. EQUARRI furnitures are completely hand-made, and produced with ancestral tools. The tree is selected and felled by hand, then cut with an ax. The sculpted lateral faces suggest that a shape is expecting to be extracted from the beam.
LAMPE#1
This lamp is made of standard U and L aluminum profiles. This construction principle allows obtaining customized heights.
PLANE
The four elements of the PLANE console, cut from a 5 mm thick aluminum sheet, are assembled mechanically without welding. The central part structures the piece by three assembly points and gives a certain lightness to its design.
STOOL #1
The very simple and straight design of the structure contrasts with the curve and flexibility of the seat. The latter, made of plywood, is only fixed in the center by a screw which allows it to deform when sitting down. Thanks to its thin thickness, the seat is made comfortable by the tension and flexibility of the plywood.
ZEPPELIN
Similar to the sculptures of Naum Gabo, the design of this bench is based on a constructions organized in plans. The overall shape evolves and gradually appears when revolving around the piece of furniture. These planes arranged perpendicularly to each other, are assembled by tangency. They brush each other and seem to levitate.
Table description:
Helder Barbosa
PUSH
Solid oak and oak veneer
Size 940 mm / Height : 310 mm
2021
Public price : 4200€ HT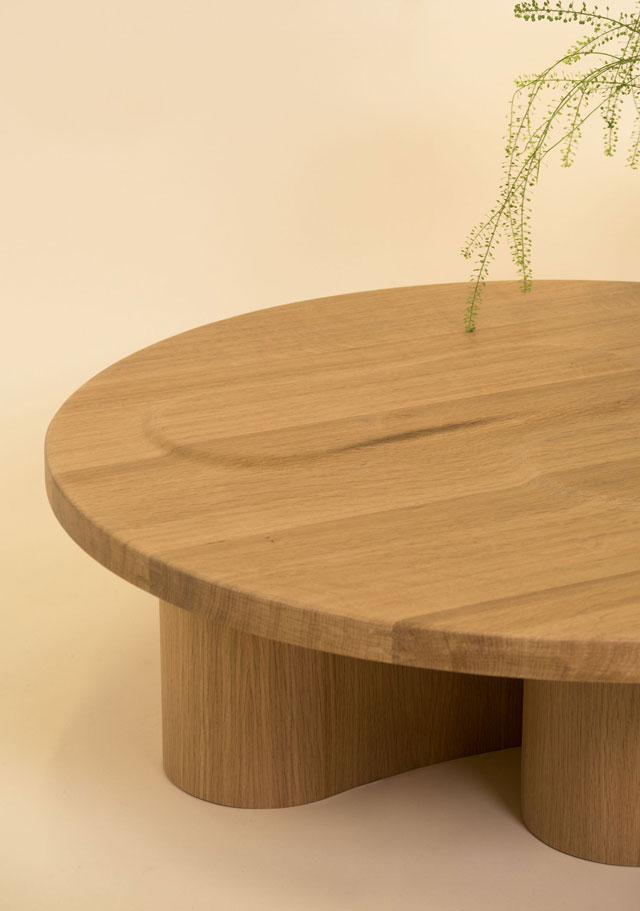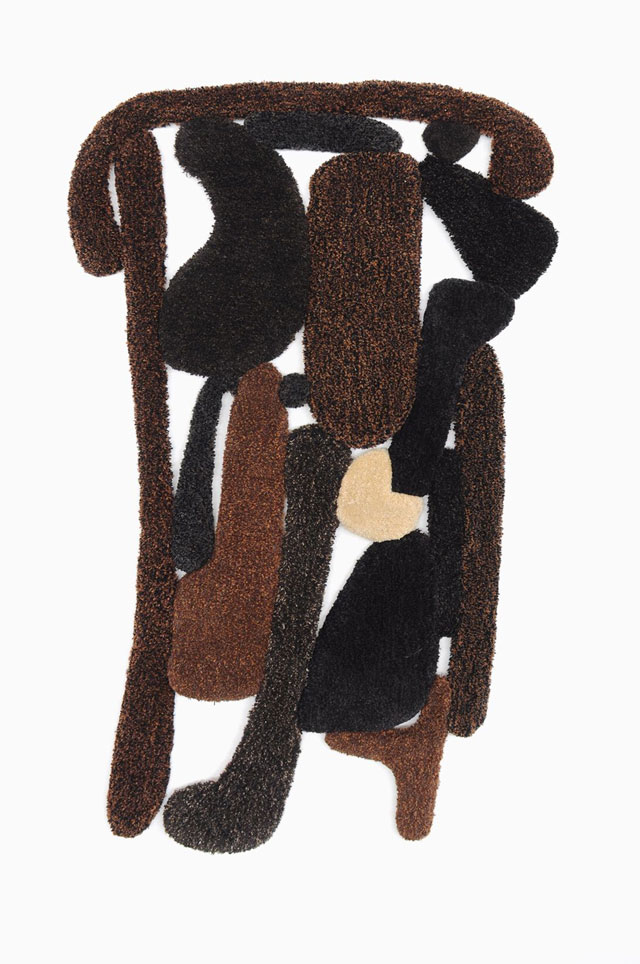 Mira Sohlén
Opus-I
Wool tapestry, 2020. 86 x 143 cm
3200 €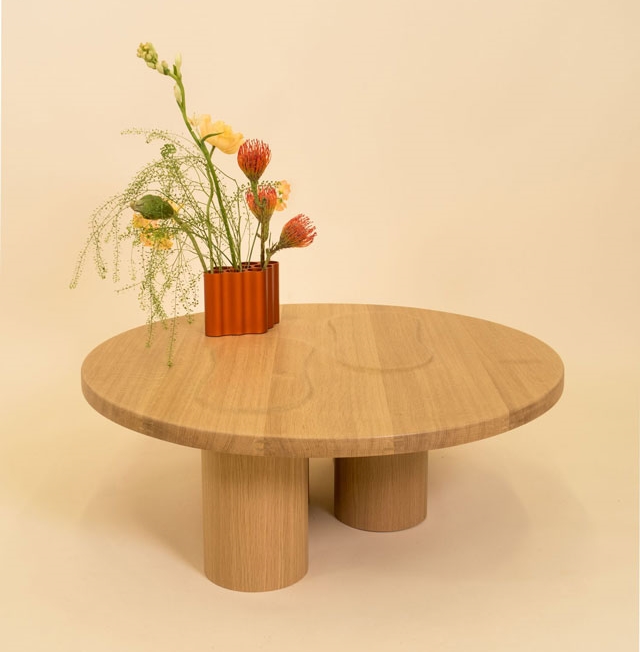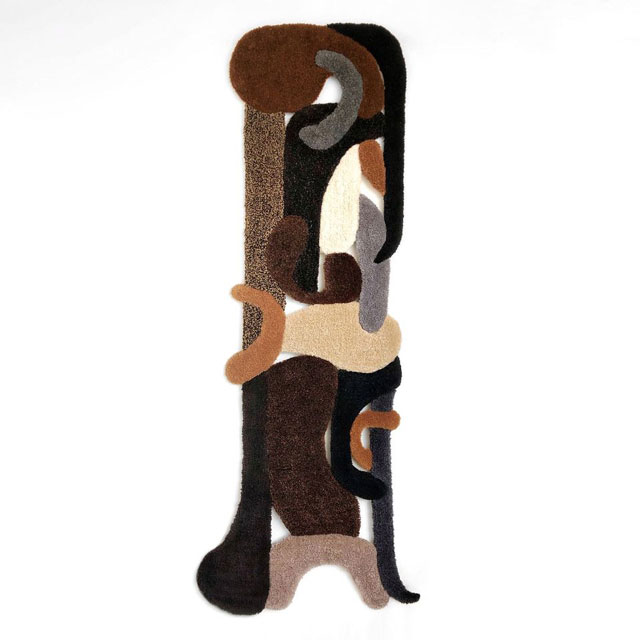 Mira Sohlén
Opus -XXX
Wool tapestry, 2021. 70 x 184 cm
3800 €
La bocca della Verità Gallery – Moderne Art Fair
La bocca della Verità Gallery in Brussels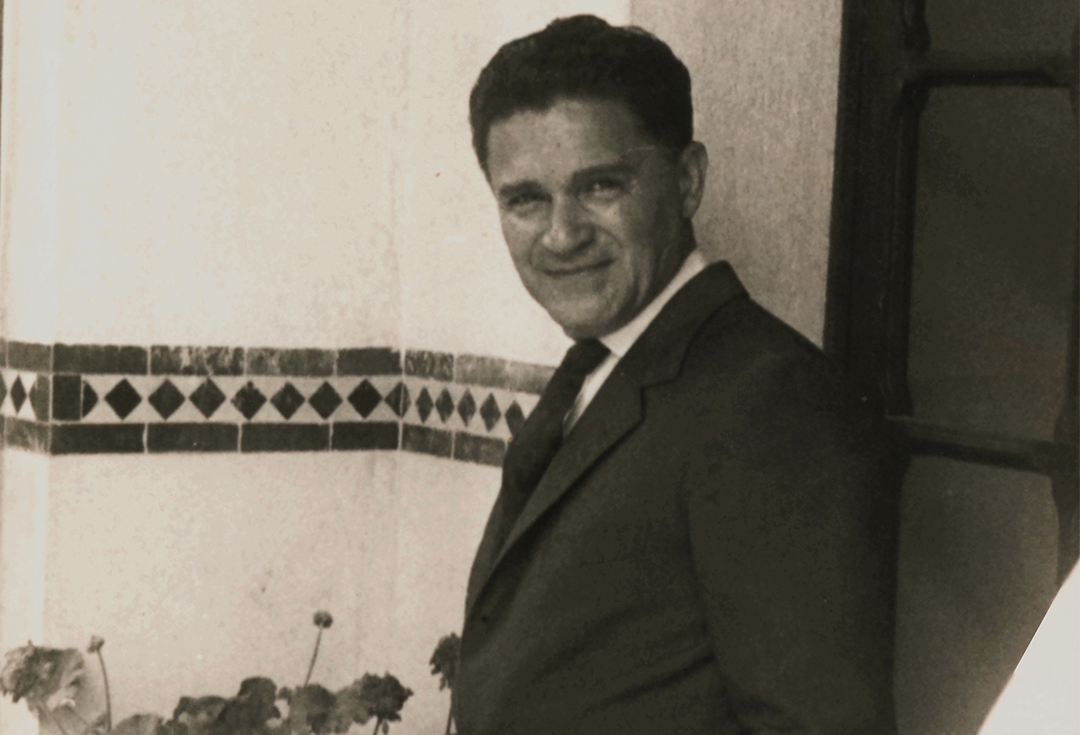 Tribute to Iolas
For the launch of its first edition, Moderne Art Fair presents a new exhibition: "Tribute to Alexandre Iolas", in collaboration with David Nahmad and Alexandre Skinas.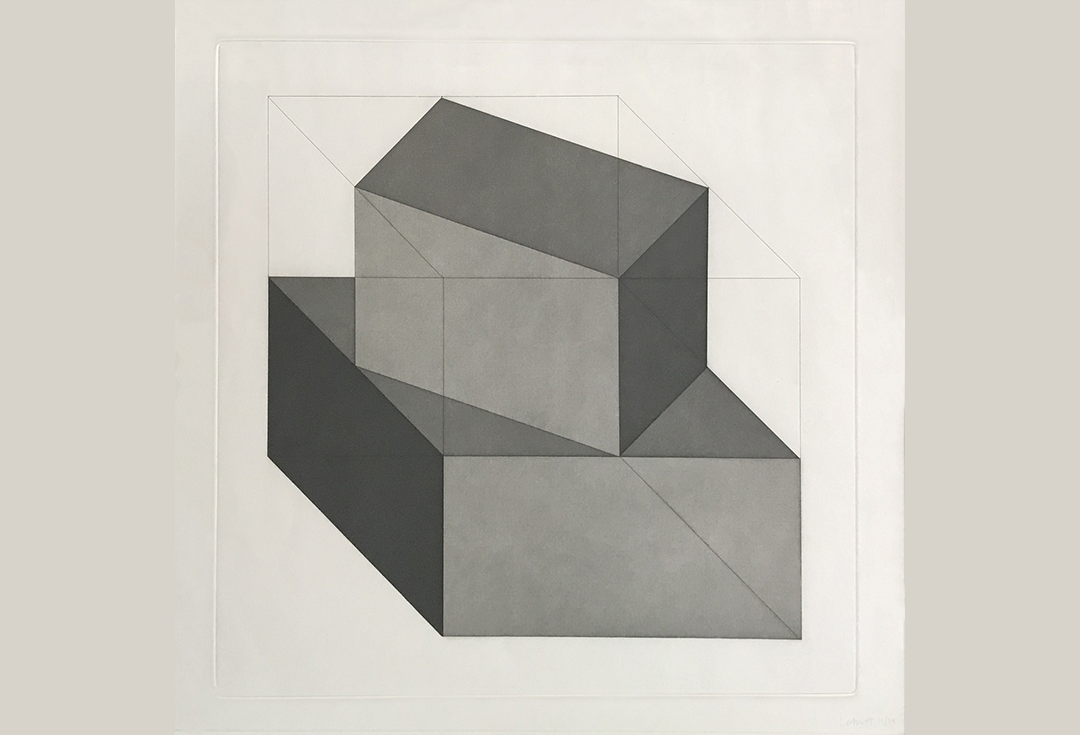 Works on paper
The baudoin lebon gallery and Moderne Art Fair present a selection of works on paper: drawings by Jean Dubuffet, prints by Jim Dine and Sol Lewitt, lithographs by Robert Rauschenberg and Dan Flavin, serigraphs by Flanagan.