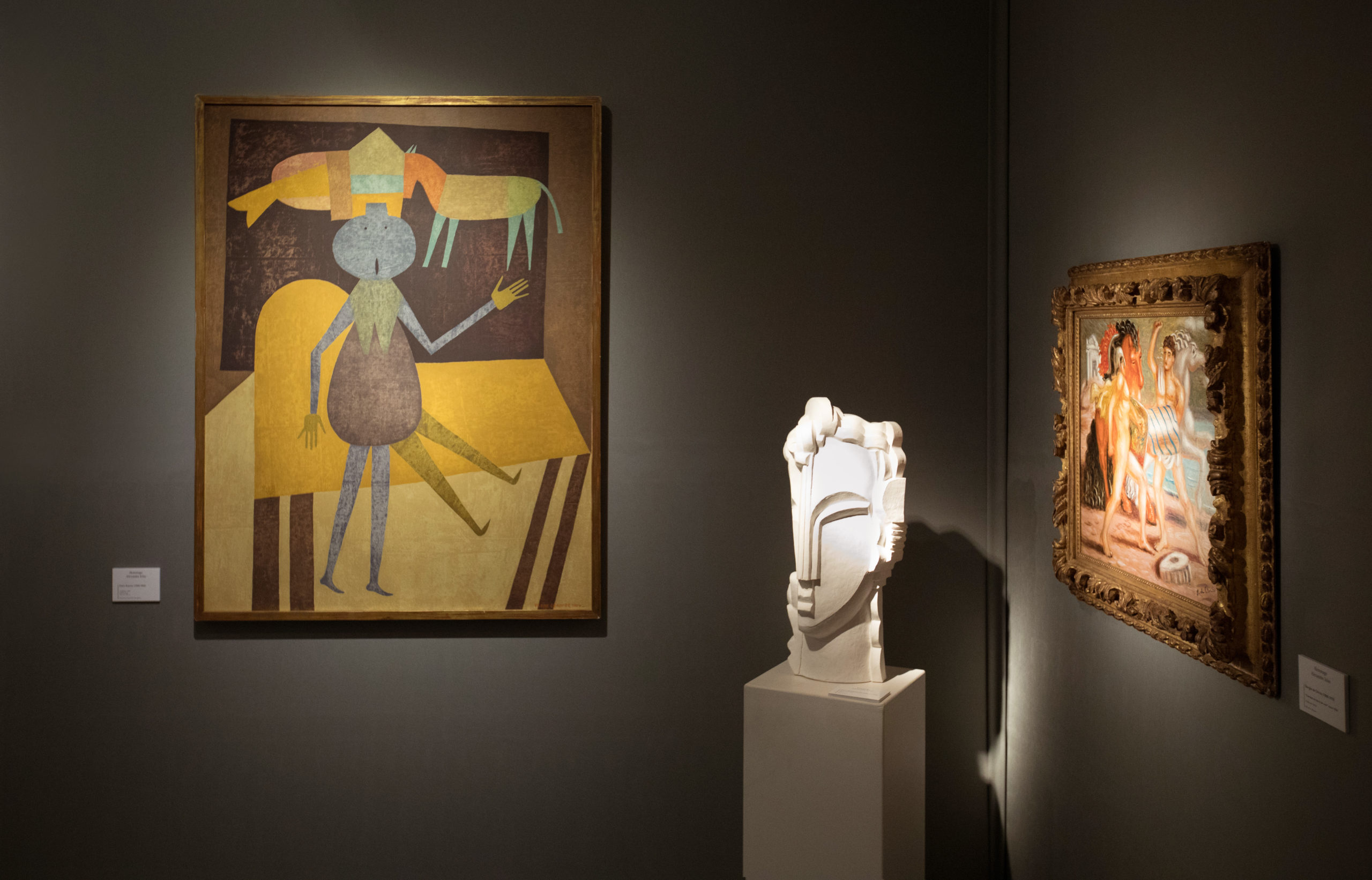 About Us
For the launch of its first edition, Moderne Art Fair presents a new exhibition: "Tribute to Alexandre Iolas", in collaboration with David Nahmad and Alexandre Skinas.
The 20th Century art dealer
Moderne Art fair highlights this exhibition about modern art, through a tribute to Alexandre Iolas, a great Greek art dealer of the second half of the 20th century and advisor to the greatest collectors of the time. He owned galleries in the United States and Europe. He contributed to many private and public art collections. He was also one of the first active supporters of the avant-garde artists of the early contemporary art of today.
As a visionary, who worshipped beauty, the story of Alexander Iolas resembles a Greek tragedy and still resonates to this day through the works of art exhibited by the galleries gathered for the opening of the first edition of Moderne Art Fair.
Dialogue between David Nahmad and Alexandre Skinas
Great dealer of international art and collector of 20th century art, David Nahmad sponsors Moderne Art Fair and is a member of the artistic committee. He offers us a captivating testimony on Alexandre Iolas who he met many times, and who is known for bringing the surrealist movement to the United States.
For this occasion, he presents a selection of paintings on the theme of the exhibition, Chirico, Brauner, Fontana and Max Ernst.
Alexandre Skinas, Alexandre Iolas' godson opens up his family archives and pulls us into this great art dealer's universe. Thus, we discover an avant-garde, eccentric and cosmopolitan figure who marked the artistic milieu of the 20th Century.
Alexandre Iolas was born Alexandre Coutsoudis on March 25, 1907 in Alexandria, Egypt. He grew up in the 1920s; at the time, Jews, Arme- nians, Greeks and Copts peacefully coexisted in Egypt amidst the ruins of the Ottoman Empire. As a teenager, he chose the name "Iolas"—a reference to the hero of Thebes—who drove his uncle Hercules's chariot. Throughout Iolas's life, his friends, clients and artists called him only by this exceptional name, which slyly cultivated the ambiguity of his origins and his personality. An extraordinary man who was exceptionally magnetic and clever with communication.
He was an artist at heart. He lived several lives before becoming a gallerist. A true artist, Iolas lived several lives before becoming a gallerist. Both a pianist and a dancer, in 1924 he left his parents to move to Berlin. With the ascent of the Nazis, he then fled to Paris in 1930.
He continued to study classical dance and joined Theodora Keogh-Roosevelt's company with which he toured extensively before entering Jorge Cuevas Bartholin's company, the Grand Ballet of the Marquis de Cuevas.
In 1944, due to both an injury and the rise of Nazism, he quit dancing and sought refuge in New York. He became the manager of the Hugo Gallery and associated with the Duchess Maria de Gramont, Victor Hugo's daughter in law.
In 1955, he founded the Jackson-Iolas gallery with the dancer Brook Jackson and exhibited the surrealists (Matta, Brauner, Magritte…) that he had welcomed a few years earlier when they where fleeing Nazi occupied Europe, before taking an interest in young artists, of the New Realism movement (Raysse, Tinguely, Saint-Phalle…). It was the starting point of his intense and longstanding career as a gallerist and collector. He then set up a gallery in Paris to present Max Ernst with whom he became close friends with, as well as a gallery in Milan, Geneva, and Athens. He became a forward-thinking art dealer that directed and supported the greatest artists that marked the 20th century – a sensation in the art world.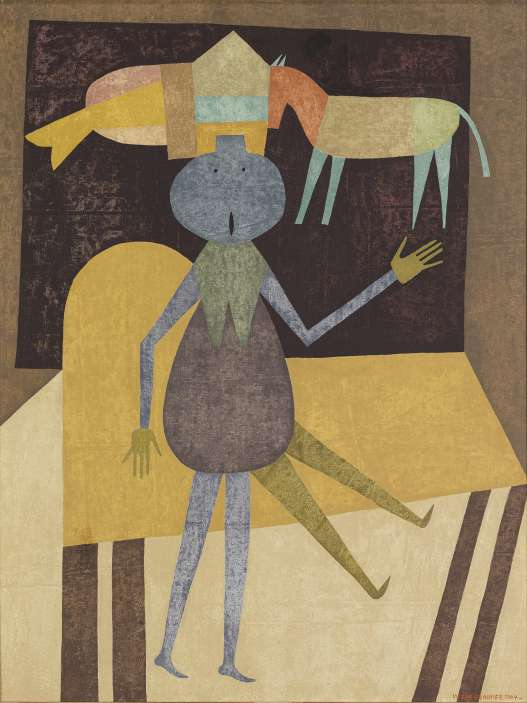 Victor Brauner
Courtesy David Nahmad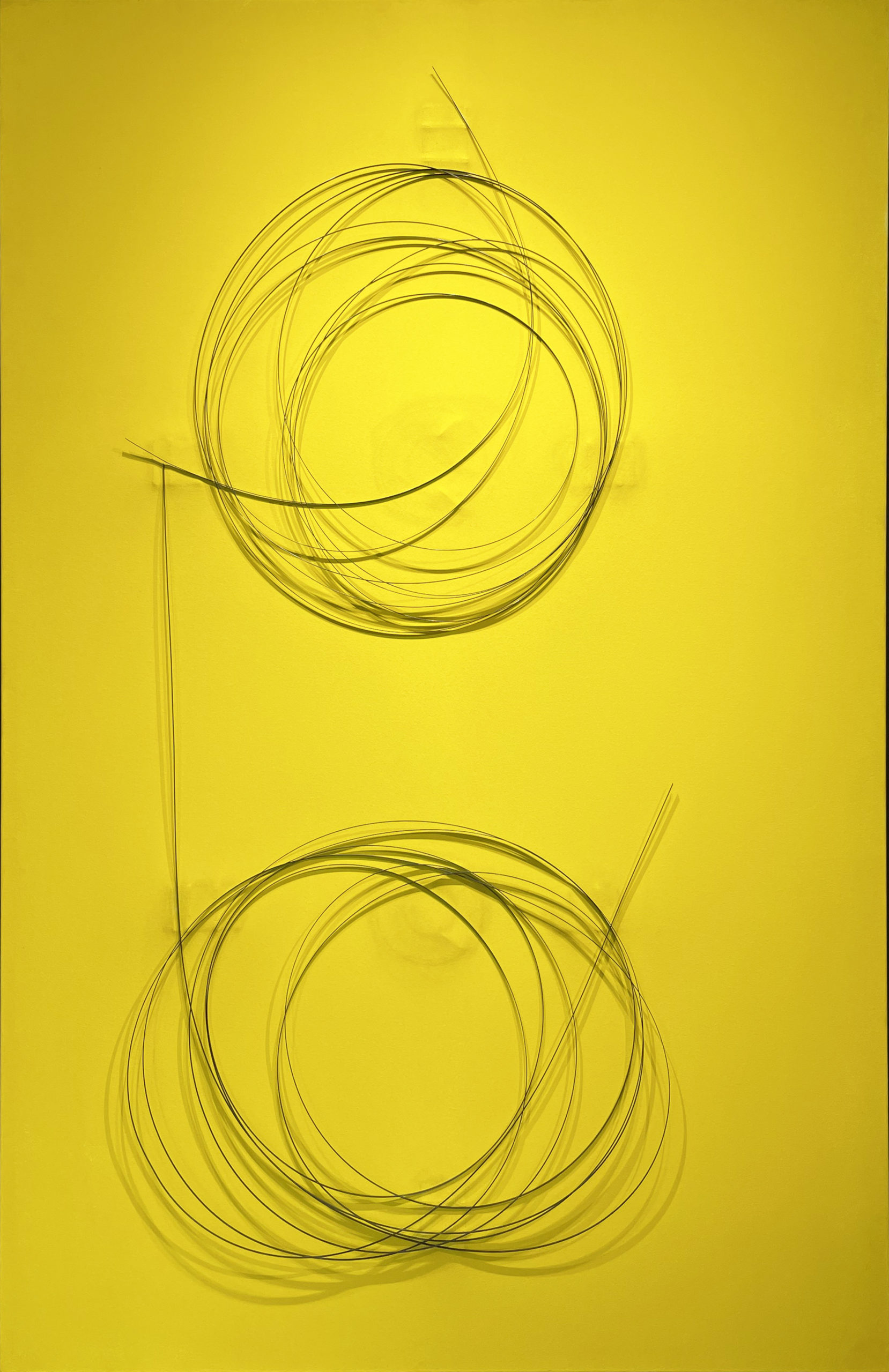 Takis (1925-2019)
Magnetic wall "the 4th dimension"
Acrylic, Metal spirals and magnets on canvas
150 x 100 cm
1999
Courtesy Alexandre Skinas Gallery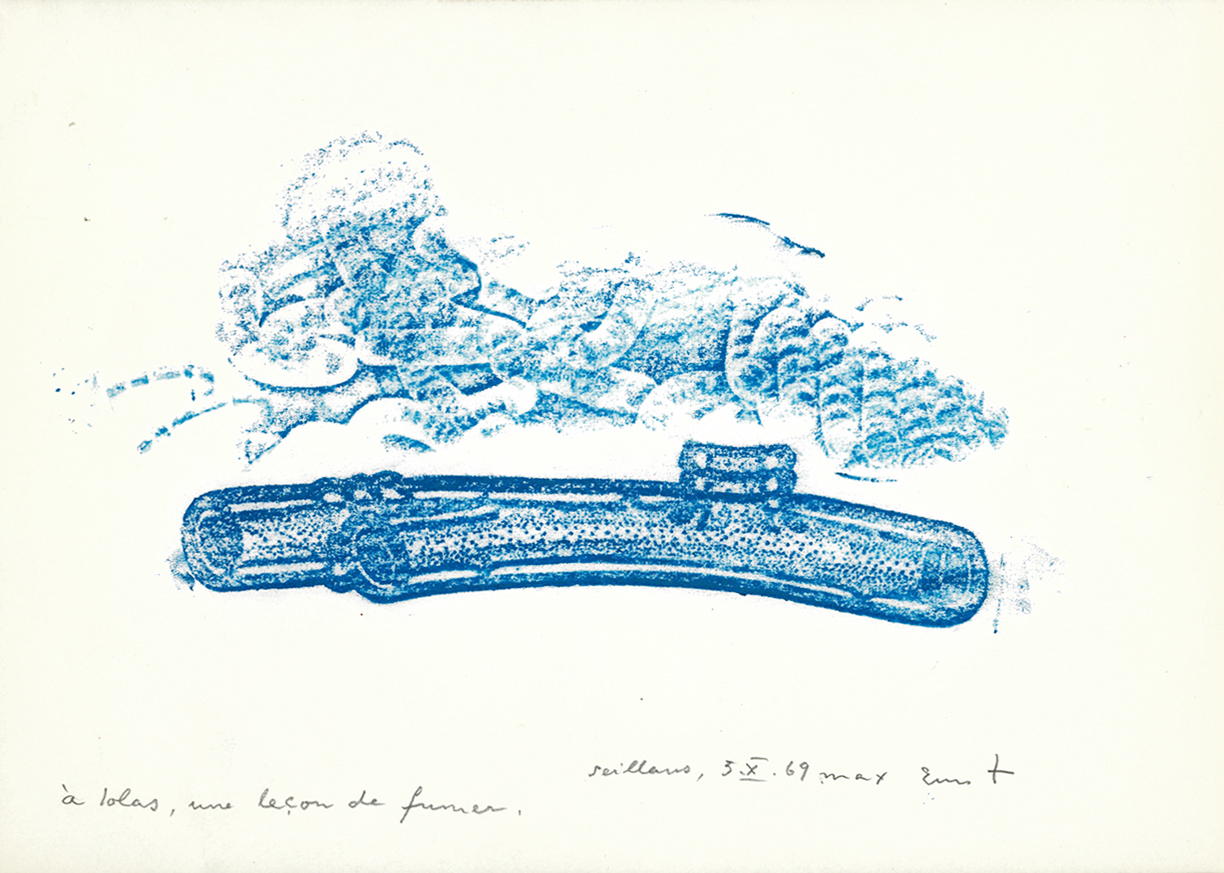 Max Ernst (1891-1976)
"A Iolas, Une leçon de fumer"
Crayon Bleu on paper_ Frottage technique
16 cm x 22 cm
1969
Courtesy Alexandre Skinas Gallery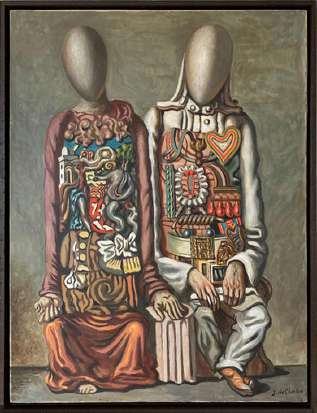 Giorgio de Chirico
Mannequins coloniaux
Oil on canvas
1943
Courtesy David Nahmad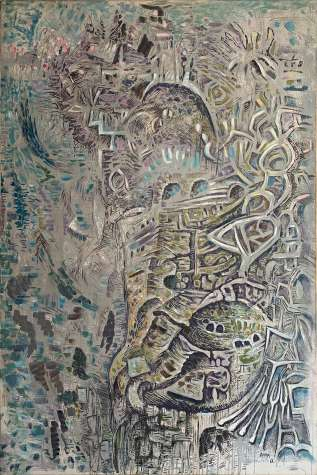 Ghikas
Courtesy David Nahmad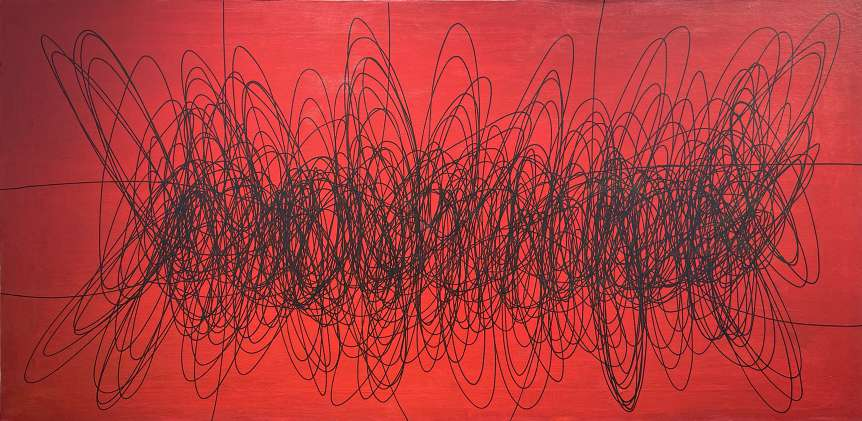 Roberto Crippa
Spirale
Oil on canvas
60 x 120 cm
1951
Courtesy Alexandre Skinas Gallery
Iolas was the first to exhibit avant-garde artists including Andy Warhol, René Magritte, Roberto Matta, Ed Ruscha, Jean Tinguely, Joseph Cornell, Yves Klein, Jannis Kounellis, Takis, Victor Brauner, Jules Olitski, and Niki de Saint Phalle.
Alexandre Iolas was then the advisor of some of the greatest collectors, notably of the de Menil family. He firmly refused to be called an art dealer and assured that if a banker could make ten million dollars, he was allowed to make a hundred million.
Generous, open minded, and straightforward, he was the complete opposite of the "snobbish" first impression he could give off. From 1965 onwards, Iolas extended his activities in Athens and in Thessaloniki, Greece, where he extensively contributed and funded to the foundation of the Macedonian Museum of Contemporary Art.
As a true cosmopolitan, he avidly socialized and befriended the whole scene. He embodied both the East and the West : soft spoken, a can-do attitude, with the elegance, the allure and flamboyance of a Renaissance prince forever in exile. It is during his later years in Greece, that he found peace.
This avid lover of Greek and German poetry, who slept little and read a lot, gathered friends in his stately house of Agia Paraskevi. Now abandoned, it was a palace of white marble with a main entrance guarded by two byzantine lions.
The end of Iolas' life is a Greek tragedy. In Greece, where he had been worshipped for so long, he was unfairly accused of wrongdoings and battered by the media. Alexander Iolas went from the hospital to courtrooms and faced extensive trials. Faced with unfounded accusations, he was finally found not guilty. He left the villa of Agia Paraskevi an acquitted man. However, this final battle to prove his innocence left him exhausted. His villa was looted and vandalized many times and ato this day never refurbished – even if it is registered on the list of historical monuments.
At the end of his life, he found peace and relief in Greece, but died of AIDS in New York on June 8, 1987.
Trusting his eye and his instinct, devoting himself entirely to his artists, Alexandre Iolas symbolized the end of a golden age and remains an important reference.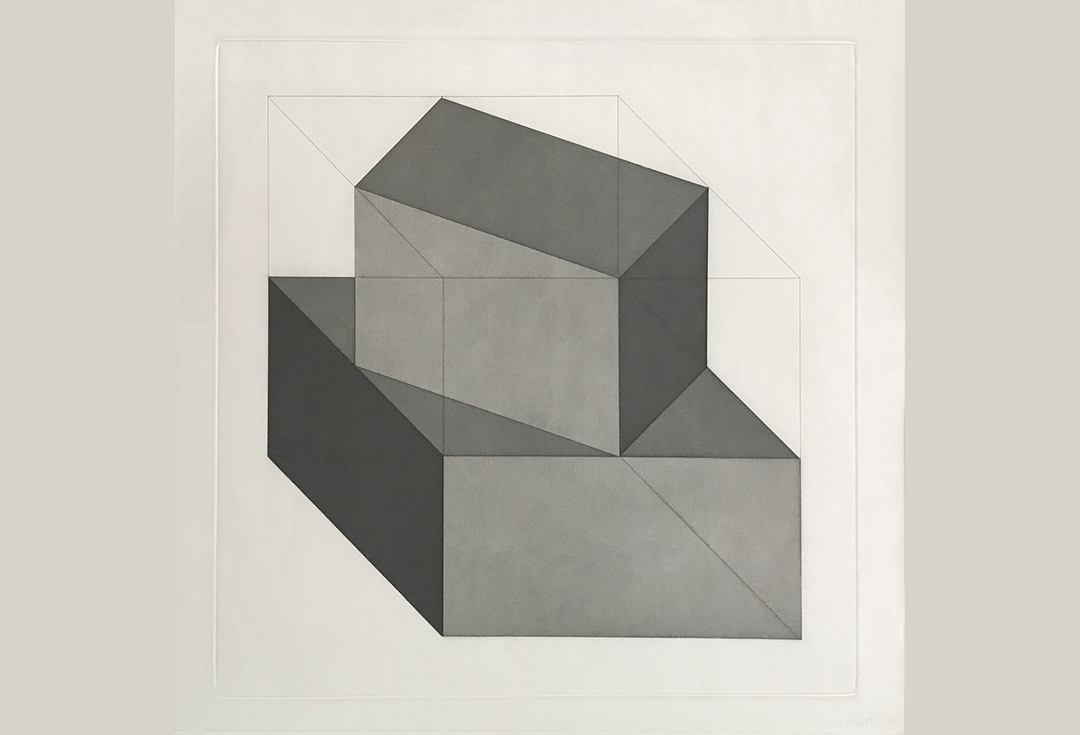 Works on paper
baudoin lebon gallery and Moderne Art Fair present a selection of works on paper: drawings by Jean Dubuffet, prints by Jim Dine and Sol Lewitt, lithographs by Robert Rauschenberg and Dan Flavin as well as serigraphs by Flanagan.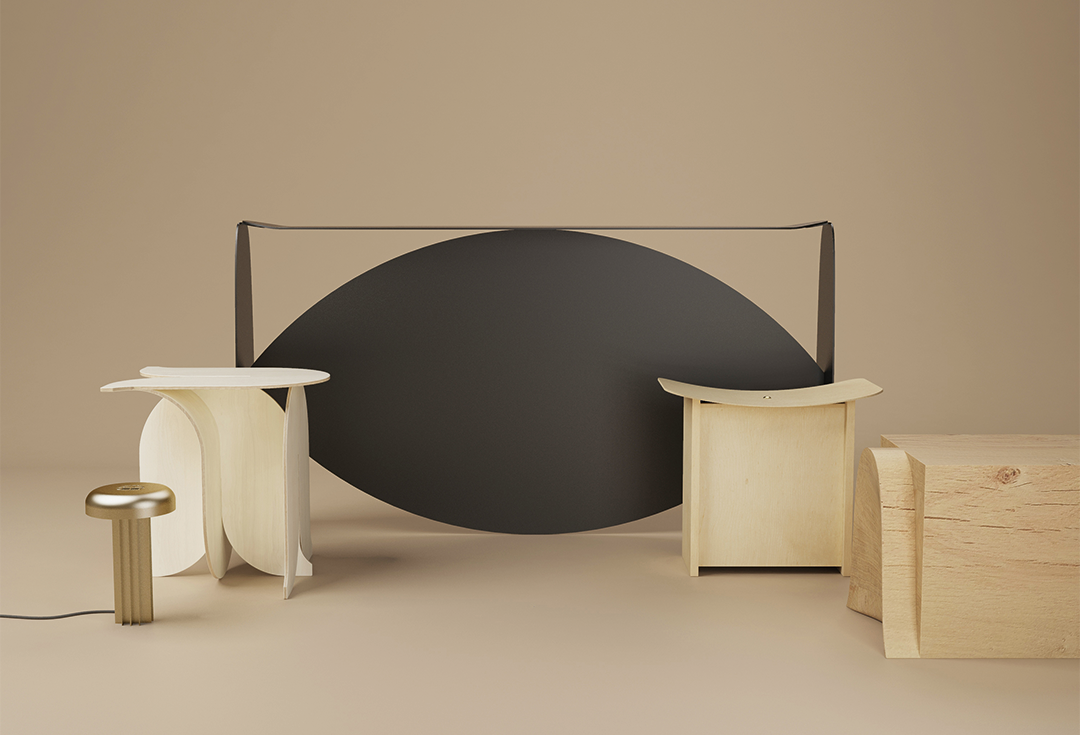 Design exhibition
Moderne Art Fair and La Bocca della Verità Gallery invite you to step into the apartment imagined by Jean-François Declercq. In this appartement, the visitors discover through the selective eye of the gallery founder the creations of young designers and contemporary art scene.