For this first edition of Moderne Art fair, baudoin lebon will present a selection of works on paper: drawings by Jean Dubuffet, prints by Jim Dine and Sol Lewit, lithographs by Robert Rauschenberg and Dan Flavin as well as serigraphs by Flanagan.

The baudoin lebon gallery, created in 1976 by its eponymous founder, stirves to support and defend its artists with strong singularities, promoting a diversity of practices (painting, drawing, sculpture, photography, installation…).
Specialized in modern and contemporary photography, baudoin lebon gallery has a significant collection of 19th and 20th century photographs and several estates such as Lisette Model. Important figures are currently represented : Joël-Peter Witkin, Patrick Bailly-Maitre-Grand, Mathieu Bernard-Reymond, Peter Knapp or Franco Fontana.
In 40 years, the baudoin lebon gallery has built a national and international reputation with the organisation of several annual exhibitions and the participation in numerous fairs (AIPAD, Art Busan, Paris Photo and Modern Art fair).

DUBUFFET
Jean Dubuffet was an integral French artist known for his primal paintings and sculptures of vernacular subjects. His adoption of the term Art Brut or raw art, referred to the art of children, prisoners, and the mentally ill, was a reaction to what he called art culturel or refined art.
Born on July 31, 1901 in Le Havre, France, he went on to study Académie Julian in Paris. While at school his peers included avec Raoul Dufy, Suzanne Valadon et Fernand Léger. In 1918, after attending classes for only six months he dropped out.
Taking over his father's wine business in 1924, he didn't return to making art until the early 1940s. The artist would go on to form the Compagnie de l'Art Brut with André Breton and Slavko Kopac.
The artist died on May 12, 1985 in Paris, France at the age of 83.
BARRY FLANAGAN
Barry Flanagan was a Welsh sculptor. His oeuvre consists of bronze representations of anthropomorphic figures, animals, and creatures of lore.
Flanagan's work employs an elongated stylization of form, similar to Alberto Giacometti, but incorporates it towards a humorous end. He developed his idiosyncratic style within the context of his peers, who were focused on making austere, Minimalist sculpture.
Born on January 11, 1941 in Prestatyn, Wales, he studied architecture at Birmingham College of Art and Crafts, and sculpture at Saint Martin's School of Art in London. His works are in the collections of The Museum of Modern Art in New York, the National Gallery of Art in Washington D.C., the Tate Gallery in London, the Stedelijk Museum voor Actuele Kunst in Ghent, and the Walker Art Center in Minneapolis, among others.
Flanagan died on August 31, 2009 in Ibiza, Spain.
SOL LEWITT
Sol LeWitt was an iconic American artist whose work helped to establish both Minimalism and Conceptual Art. LeWitt's practice was based primarily within his own intellect, establishing a rubric of formal instructions which his assistants followed to create the works. Some of the artist's most integral pieces are his Wall Drawings, in which he explored myriad variations of applying drawn lines onto walls. "The idea becomes a machine that makes the art," he wrote in his seminal 1967 essay Paragraphs on Conceptual Art.
Born Solomon LeWitt on September 9, 1928 in Hartford, CT, he received his BFA from Syracuse University before serving in the United States Army during the Korean War. After the war, he moved to New York, where he attended illustration classes and worked as a graphic designer for several magazines. During the 1950s, while experimenting with painting during the day and working nights at The Museum of Modern Art he met the artists Robert Ryman, Dan Flavin, and Robert Mangold. By the early 1960s, influenced by a combination of Robert Rauschenberg, Josef Albers, and Eadweard Muybridge, LeWitt had developed his uniquely cerebral approach to making art. The artist would go on to cofound the artist book nonprofit Printed Matter, Inc. in 1976 with writer Lucy Lippard.
LeWitt died on April 8, 2007 in New York, NY.
HENRI MICHAUX
Henri Michaux was a Belgian-born French author and painter best known for the work he produced while hallucinating on mescaline, a psychedelic comparable to LSD.
His visual art is often comprised of squiggly, organic abstractions which vaguely allude to figures or architecture, hinting at the artist's altered state and the broadening of his senses.
Born on May 24, 1899 in Namur, Belgium, Michaux abandoned his college education to travel extensively through Asia and South America, where he encountered philosophical and cultural ideas that resonated with him throughout the rest of his career.
The artist's work focused on the impossibility of making sense of modern society, while also exploring the vastness of self-reflection and psychoactive experiences.
His art was the subject of shows at both the Museum of Modern Art in Paris and the Solomon R. Guggenheim Museum in New York in 1978.
Today, his works can be found in the collections of the Art Institute of Chicago, The Museum of Modern Art in New York, and the Tate Gallery in London, among others. Michaux died on October 18, 1984 in Paris, France.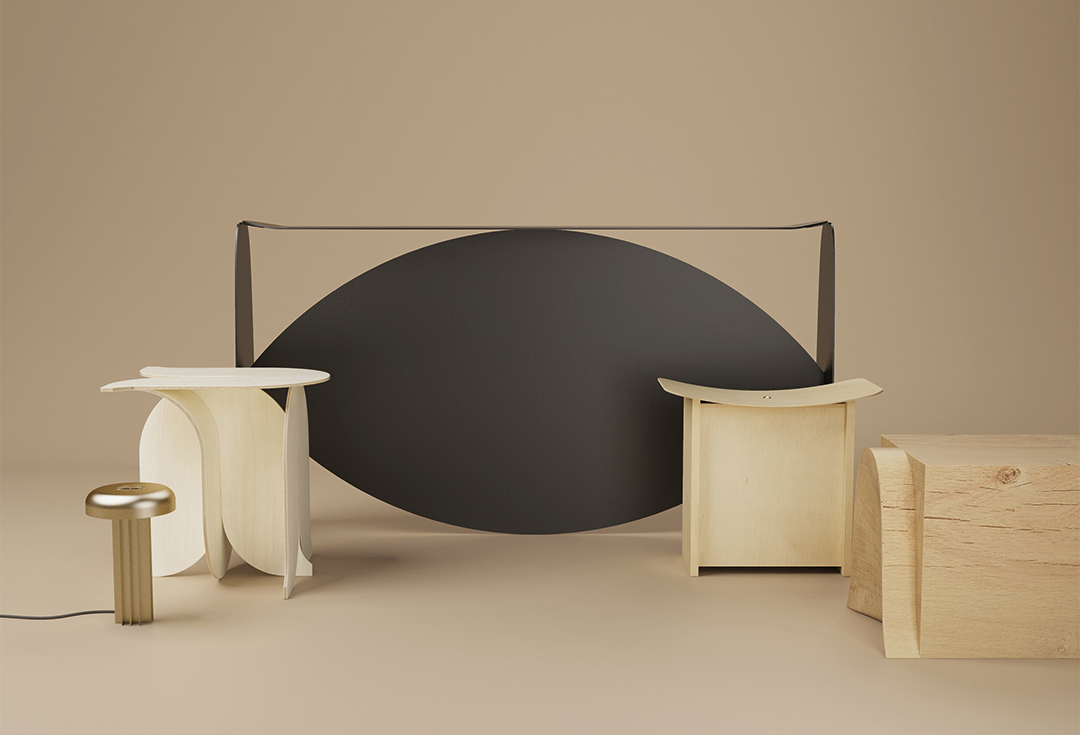 Moderne Art Fair and La Bocca della Verità Gallery invite you to step into the apartment imagined by Jean-François Declercq. In this appartement, the visitors discover through the selective eye of the gallery founder the creations of young designers and contemporary art scene.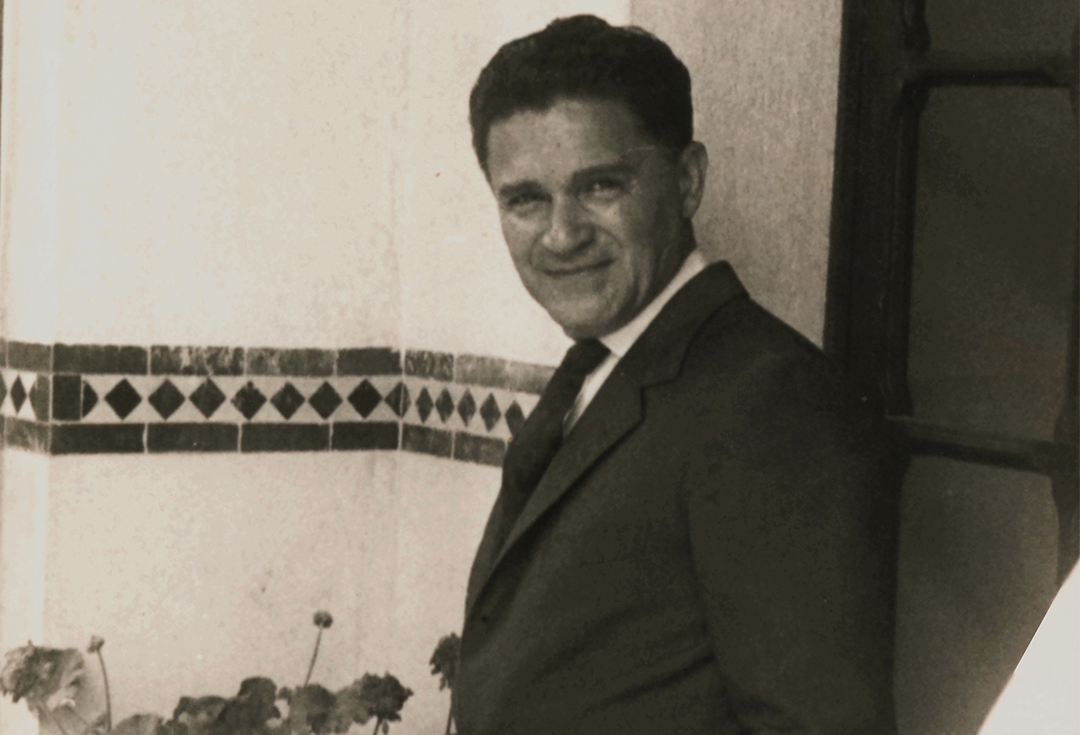 Tribute to Iolas
An exhibition presented by Moderne Art Fair in collaboration with Galerie Alexandre Skinas and sponsored by David Nahmad.